Checkin lets you integrate with several third party apps, enabling real-time sync of events, attendees and webinars.
In this article we will explain...
---
Data in Checkin gives you great insight regarding your event, attendees and economy. But when you integrate with other services, the data value is significantly increased.
We deliver integration with the following services (and modules - see Usage):
Mailchimp (CRM, Event)
Tappin (Event)
Zoom (Meetings and webinars)
Mailmojo (e-mail marketing)


Conditions for integration
Integrations are available for all our customers. You can sign up to create a new customer account.
Installation
Log in to Checkin mypage
Go to "Integrations" on the left menu

Choose which provider you would like to connect to.
In the provider page, click "Connect", e.g. Zoom.




Log in with your personal credentials and accept the integration





Accept the following stages.


Congratulations, you are now connected!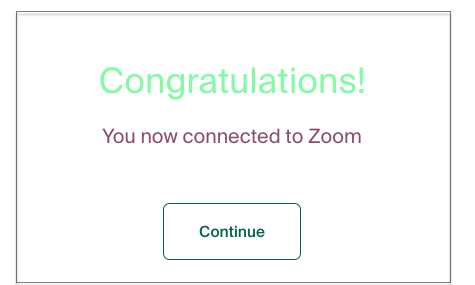 Usage
Checkin supports created/updated/deleted events for the following modules, and is updated in third party apps within 1-2 seconds).
CRM
Synchronizes contacts and contact information.
Event
Synchronizes events, tickets and attendees
Webinar
Synchronizes webinars and attendees
Detailed step-by-step guides per provider
Uninstallation
To disconnect any integration, please do the following:
Disclaimer: This will stop all further synchronization of data and will leave all previously synchronized data untouched.
Go to "Integrations" on the left menu
Click the provider that you are connected to
Click "Disconnect" and confirm
You're now disconnected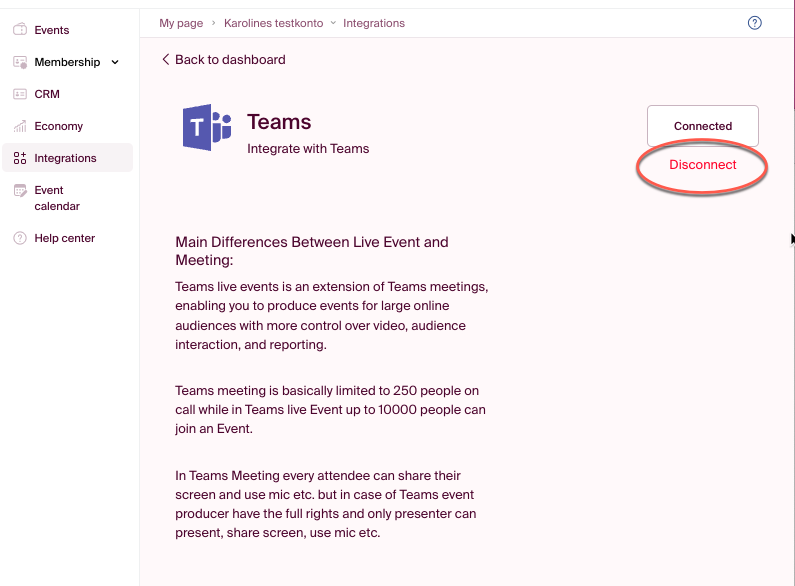 Contact support
If you experience any kind of trouble, you can send an e-mail to support@checkin.no, and we will answer you within 48h, mon-fri.